learn about our Project for the Art Market
Lumetis makes you see further
Lumetis brings you a new, agile, portable and environmentally independent imaging service. We enable in situ imaging where previously works of art and cultural goods had to be moved.
Thanks to patented technical innovations in illumination, detection and image analysis, we can locate and discriminate materials and specificities that cannot be detected by your eyes or current devices, opening the way to multiple applications for the art market.
We bring our service wherever your piece of art is
Our proprietary light system enables an long-term vision
We operate in less than 15 minutes and deliver high quality data
'Finally one lady friend asked the right question, 'Well, what do you love most?' That's how I started painting money.'
The person who wishes to acquire a work of art or a cultural good from an art dealer or an auction house obviously expects this to be perfectly reliable. The amount of money she or he is prepared to invest, driven by his reason or passion, is decisive.
Obviously, these objects are likely to travel, whether on loan or for sale. It is essential to ensure that they are not altered during packing and unpacking, during transfer or during exhibition. Besides, who doesn't want to be sure of what they have paid for?
what you told us about you
I regularly acquire works of art at online and overseas auctions: having a condition report that gives me more to see from my computer than when travelling with a magnifying glass and a Wood's lamp would be ideal!
Art dealer
Online auction
My clients are often reluctant to move their works of art because of the insurance costs involved. For my business, having a rapid analysis service available anywhere would be the best solution.
Expert
Evaluation
The care we take in handling works of art is a key factor in our success. Using digital twin technology will allow us, in conjunction with an insurer, to guarantee this to our clients.
Transporter & packer
Insurance
I want to be sure that the work of art I have entrusted for an exhibition corresponds to the object that is later returned to me and to have guarantees on its integrity.
Art collector
Exhibition
'The traceability of the life of these objects is a concern for everyone in the art market.'
we work hard
in all art fields
Our technology illuminates your vision and opens up new ways of working in and with digital tools. For you, this means more clarity, certainty and security in your activities
Fingerprinting
UHD & multispectral images and additional information
digital twins
Readable collection of time-stamped fingerprint files for your pieces of art
Transparency
Control and monitoring by physical/digital comparison
Certificates
Electronic certificate associated with the controlled and time-stamped files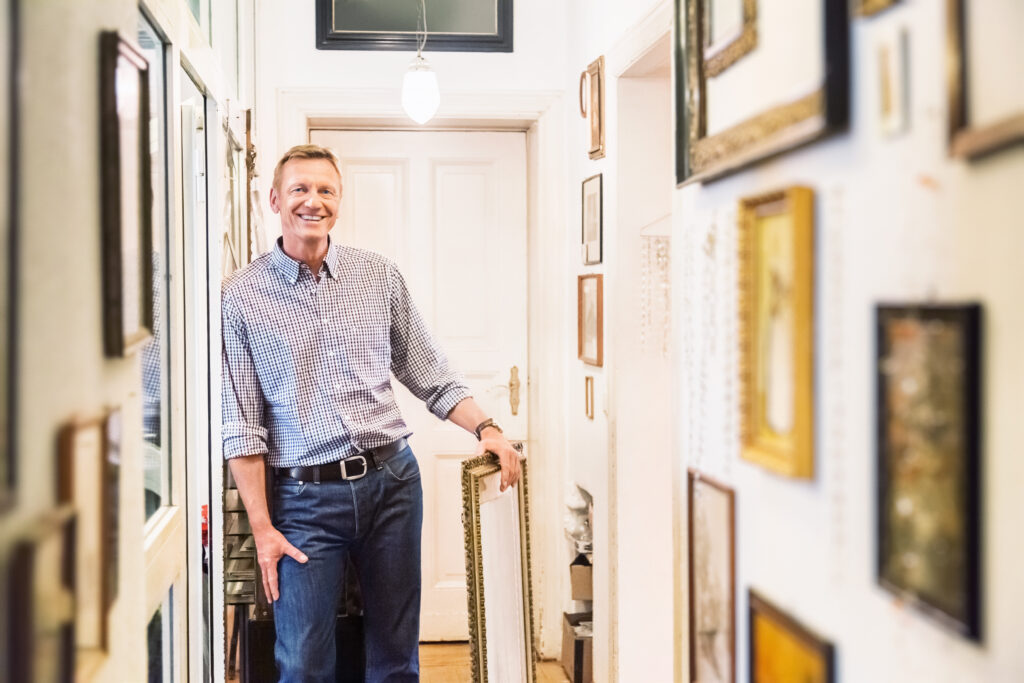 "They always say that time changes things, but you actually have to change them yourself."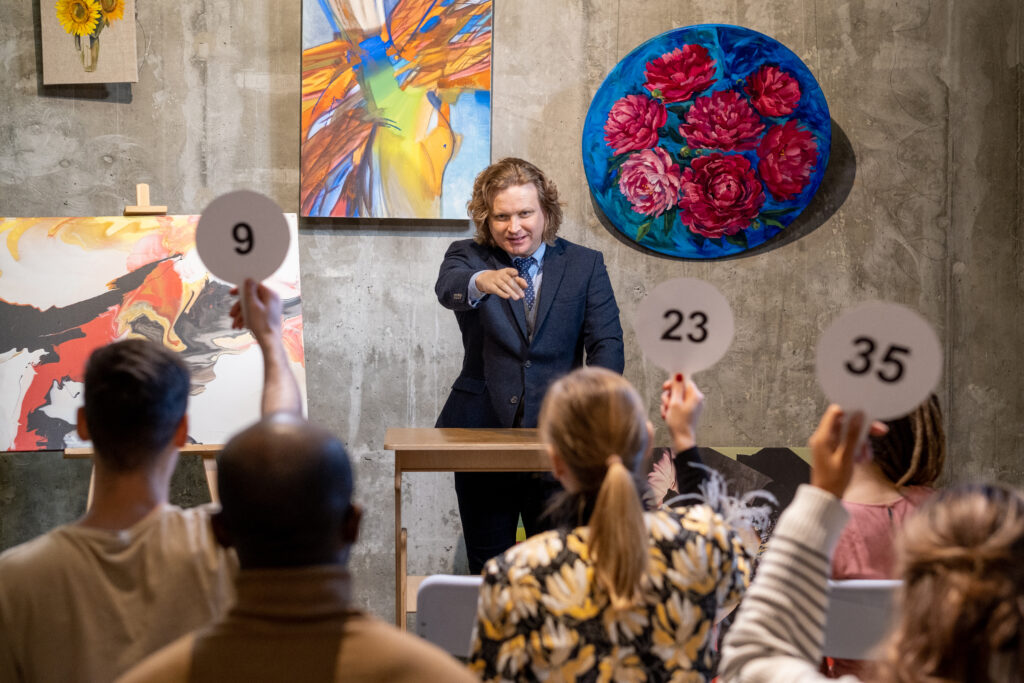 We believe that seeing beyond the capabilities of the human eye allows us not only to better apprehend and understand a work of art and the choices of the artist who conceived it, but also to materialise its past and future history in order to better perceive its value. Putting the life of an ancient or contemporary work into perspective is necessary for each of the actors in the art market.
Driven and guided by this passion for art that we share with you, artists, experts, museum curators, gallery owners, art restorers, collectors, art conservators, voluntary sales operators, insurers, art consultants, transporters, we wish to give you access to works beyond what your eye perceives. How can we do this? With our technology, soon available as a service and a business tool!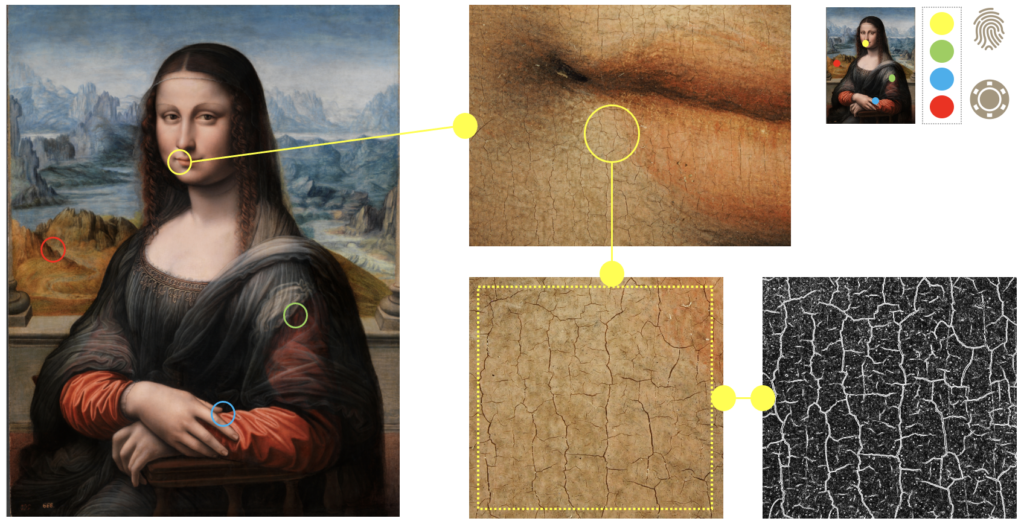 Lumetis technology was developed in France in CNRS (French National Centre for Scientific Research) and CNES (National Centre for Space Studies) research laboratories with expertise in the fields of heritage and space. It is the first multi-modal and multi-spectral tool for the art world, independent of ambient conditions, which instantly detects defects and materials by in situ imaging, at short or long distance.
Creating art pieces?
We digitise your works and facilitate your digital certification process
Selling or buying art?
Sellers, give your customers more certainty, gain more trust and increase the value of artworks with our technology
Moving, storring, packing?
We provide you with the time-stamped content of your condition reports
Collecting and exhibiting?
The digital twins ensure a step-by-step follow-up of your artworks in the real world
analyse or evaluate a work of art?
Explore artwork with our innovative technology and scientific expertise in support
Conquering the digital world?
We create for you unique, exclusive, secure and exceptional NFTs from your material works thanks to our technology
The trial phase of Lumetis solutions is expected to open by summer 2023
Would you like to know more about our project or simply discuss your needs with us?
important things you should know
The Technology Readiness Level is between 6 and 7, the configuration of our art prototype will depend on your expectations and our discussion.
The LBFA technology is supported by a young and promising deeptech start-up and a highly experienced team (art & sciences).
It's a bit early to answer, we want our solutions to be as widely available as possible to the art market and we understand that its access cost is important.
Yes, and we look forward to talking with you! Do not hesitate to tell us about your issues, the problem your are facing and your needs at this occasion. 
Well… indeed, it is very likely that you will also find the technology we are developing soon on the moon… and probably further!
Within our team we have the chance and the pleasure to have regularly in our hands rare or exceptional artworks which allow us to perfect our technology.
perspective matters / © 2022-23 – Lumetis & PRLLX